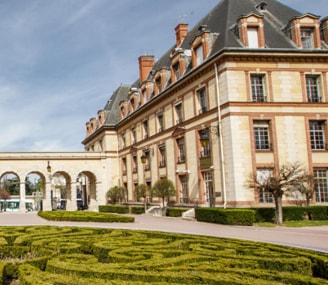 First time buyers advise
Buying a home is an extremely important decision, and whether you're a first time buyer or not, you should get all the information and assistance you can. Experience shows that first-time buyers need more legal advice than a veteran homeowner. An experienced real estate lawyer will advise a first time buyer about what clauses to put in an offer, and what clauses to leave out. For example, you may want an escape clause that will allow you to cancel the offer if you find out the house is not what you thought it was, or if you cannot get a large enough mortgage.
You will want a guarantee that the house conforms to municipal bylaws and housing standards, that it does not contain formaldehyde insulation or termites, and that the vendor will provide a survey which you will need for financing. The offer should also list exactly what items inside the house you are expecting to go along with the purchase. Mr. Harinder Gahir LL.Bcan save you from committing to a purchase that you will not be able to complete, or one you would have to complete on unfavorable terms.
New House
Agreement of purchase and sale
Buying a new home
Extension of closing
Land transfer tax
Mortgage
Reverse plan construction
Resale House
Agreement of purchase and sale
Land transfer tax
Realtor
Survey
Title insurance
Buying a New House
When you decide to buy a new house, the location in which you are purchasing will dictate which builders generally are available in that area. Before selecting your builder, you can check on the standing on that builder with the Ontario New Home Warranty Program. The warranty program essentially maintains a report card for builders. Although this is not an endorsement by any particular builder by the warranty program, it does provide you with some indication on the performance over the recent past.
Agreement of Purchase and Sale
In all Real Estate purchases, it is a good idea to have your lawyer review the Agreement of Purchase and Sale before you sign it. This is the case with builder's offers as well. It is not uncommon for builders to include in the fine print of the Agreement of Purchase and Sale extra charges for various items. Although most local builders do not pass on very many additional costs in this way, there are some builders in the Province of Ontario who pass many additional costs in this fashion (sometimes without adequately disclosing this to purchasers).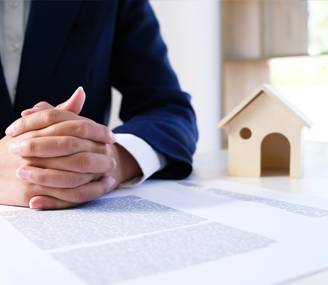 Some of the costs passed on to you might include:
New Home Warranty Program enrollment fee
Hydro meter installation
Water meter installation
Survey
Tree planting
Law society insurance levy
Driveway apron paving
Curb and utilities damage deposit
In some instances, we have had transactions where these extras have exceeded $3000.00.
Extension of Closing Date
Most builders' offers have a standard provision to allow the builder to extend the closing date if the house cannot be finished on time. This is a paragraph that can be modified or deleted. Market conditions will dictate the extent to which the builder will be flexible in this regard.
The Ontario New Home Warranty Program provides closing extension rules for builders. If a builder has to extend closing for up to five days, he may do so without any notice to the purchaser. If the builder wants to extend closing for between five and thirty days, he must provide 35 days notice. If the builder wants to extend closing for 31 to 60 days, the builder must provide 65 days notice. If a builder does not give the required notice, the builder may be liable to pay the cost incurred by the purchaser as a result of the delayed closing to a maximum of $100 per day to a total maximum of $5000.00.
Reverse Plan Construction
Most builders' offers provide that the builder may construct a house using the mirror image plan of the house layout that you selected. This means that for some reason the builder does not want to or is not able to construct your house using the orientation you have selected, they may use the reverse plan. If this is important to you, you should make sure that this is deleted or altered in your agreement.
Land Transfer Tax
Land Transfer Tax is a large component of the expense of virtually every home purchase. If you have never owned a home before, and you are buying a new home, you may be eligible for a rebate of some or all of your land transfer tax. Your offer must be signed by March 31, 2000 and your transaction must close by December 31, 2000 in order to qualify. This program has been extended from year to year over the last number of years. It may or may not be extended in 2000.
Buying a Resale Home
Picking your Realtor: It is generally a good idea to select a real estate agent who works in the area in which you intend to buy. Although multiple listing services give realtors access to information in relation to properties over a wide geographic area, there are advantages to selecting a local realtor. A local realtor will be aware of properties generally more quickly than they appear on the multiple listing service. The realtor will be more familiar with places and general availability of similar properties. Most importantly, the realtor will be more likely aware of any problems and issues of the area in which you intent to purchase and possible if there are any specific problems or issues in relation to the property you are buying, the realtor may be aware of those.
Agreement of Purchase and Sale
You should have a lawyer review the Agreement of Purchase and Sale before you sign it. The realities of the offer process are such that it is sometimes difficult or impractical to have the offer reviewed by a lawyer before you sign it. Although we can usually review your offer within several hours of receiving it, if your offer is being put together on an evening or weekend and we are not available, you can put a Lawyer's approval condition in the offer. This is a clause in your offer that makes the offer conditional upon your lawyer reviewing and being satisfied with the terms of the Agreement of Purchase and sale.
Survey
Generally it is a good idea to obtain a survey when you are purchasing a home. Title insurance is available and many Banks and Mortgage Companies will accept Title Insurance in place of a Survey. Often a vendor will have a survey of their property, but the survey may not be completely up to date.
You should insert a clause in your offer which requires the vendor to provide a new survey or a current survey of the property. If the vendor wants to provide you with an existing survey, you should see the survey before you agree to accept it to make sure that it depicts all the important improvements to the property. A survey does not have to be brand new in order to be current. A survey that is 5, 10 or 15 years old, it can still be current if there are no further improvements to the property or no new improvements to the adjacent properties that are close to the lot lines.
Mortgage
If you mortgage exceeds 75% of your purchase price, it must be insured by the Canada Mortgage and Housing Corporation (CMHC). This is not life or disability insurance. This is insurance for the financial institution in case the borrower does not pay the mortgage. The CMHC insurance fee is a percentage, which increases with the percentage of your financing. The following table shows the CMHC insurance fees:
Amount of Purchase Price Financed
– CMHC Insurance Fee
– 90%-95%
– 3.75%
– 85%-90%
– 3.25%
– 80%-85%
– 2.75%
– 75%-80%
– 2.5%
Example: Purchase price of $100,000.00, mortgage $90,000.
90,000.00 x 3.75=$ 3,375
The amount of the CMHC insurance fee is added on to your mortgage. There is provincial sales tax (PST) that is charged on the CMHC insurance fee. This amount is not added onto the mortgage, and it is generally subtracted from the mortgage advance made by the lender just before closing so it is money that you need to bring in to us when you come to sign your closing documentation. There is also CMHC application fee of $235. This is also not added onto the mortgage.
Title Insurance
Title insurance is relatively new in the province of Ontario. Title insurance companies give you an insurance policy in relation to the title to your property and certain other related matters. If a survey is not available for the property you are purchasing instead of obtaining a survey, you may obtain title insurance. Title insurance does not identify and correct any problems with surveys, title and the other related issues that are insured against. Insurance covers any cost that you might incur as a result of any problems that are later ascertained in relation to title, survey, etc.
Many title insurance companies will offer to loan you the money to cover your closing costs for a short period of time following closing. For a small fee, the title insurance company will give you several months to cover the closing costs if your budget does not allow you to come up with all of the necessary funds for closing.