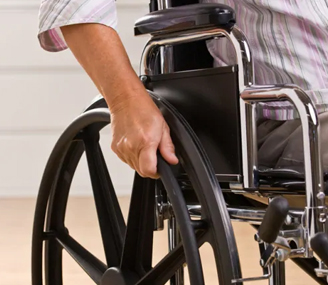 Our CPP disability appeal lawyers at Gahir & Associates are dedicated to providing assertive legal services to our clients and their families who have suffered serious personal injuries.
We concentrate our practice in matters involving motor vehicle accident injuries, long-term disability, and other personal injury claims.
We know that financial compensation, benefits and the best legal and medical care are very important to you, your family and loved ones. This is why our staff includes a team of skillled legal professionals and in-house medical and rehab consultants dedicated to helping you face these important issues.
This is the time you need to know your rights when it comes to personal injury law.
The CPP disability appeals lawyers at Gahir & Associates believes that each case is unique and we demonstrate this philosophy by including medical and rehabilitation consultants as part of our team to ensure that your case is handled with care and professional service.
When you are injured, it is important to clearly understand your rights and obligations to ensure the best possible outcome. Our legal professionals will explain your rights, the legal process and the role of your lawyer in simple, understandable language.
We offer our CPP disability appeals law services in your language including Hindi, Urdu, Punjabi, Gujrati and English.